Residential Pest Control
Coastal Pest Control protects your home and family from pests common to the Hampton Roads area. When pests infiltrate your house, significant structural damage can occur and your family is exposed to allergens, food contamination and other health risks.  Don't rely on do-it-yourself treatments and pest control methods without having the expertise in pest biology and habitat to completely resolve your problem.
Trust Coastal Pest Control to safely and efficiently eliminate your pests using over twenty-five years of experience in the residential pest control industry. We also offer service plans to maintain the protection of your household throughout the year. 
Contact Coastal Pest Control today for reliable residential pest control services.
Pest Control Services for Homeowners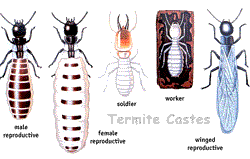 Termite Treatment
Termidor termite treatment is the only word you need to know for the safest and most effective solution to any infestation problem. Coastal Pest Control has trained and certified technicians to use this product and guarantees its effectiveness. Termidor is a termiticide that has revolutionized the industry. It is a non-repellent, so a termite can't smell, see, or feel it, as it forages freely in a treated zone. With a single application, Termidor delivers 100% control, and delivers results in 3 months or less.
Pest Extermination and Removal
Virginia's climate makes it home to a multitude of pests including roaches, spiders, ants, crickets, rats and mice . We are experts at controlling them all and keeping them out of your home and its surrounding areas. Call Coastal Pest Control if you are being bugged by any of these creatures before they take over your home!
Annual Inspections
Have Your House Reinspected Annually
Your home is probably your single, largest investment and it should receive professional service from start to finish.  The termites living in and around your home will quickly die or be repelled after treatment by Coastal Pest Control.  However,  a condition called Post-Treatment Swarm may sometimes occur as the termites react to the newly applied barrier around your home. We recommend yearly re-inspection of your home to ensure that any such problems do not go unchecked. 
Real Estate Inspections
Coastal Pest Control has worked with many real estate agents and agencies in the area providing WDIR (Wood Destroying Insect Infestation Inspection Reports) before the sale of most properties. This form must be signed by the inspector, seller or owner (if refinancing), and buyer. A legible copy must be returned to the inspecting company by the person ordering this inspection.
The WDIR report indicates:
Visible evidence of a wood destroying insect infestation, including live insects, insect parts, frass, exit holes, shelter tubes, or damage from wood destroying insects
If visible evidence is active and whether or not treatment is recommended;
If there is an indication of previous treatment;
If there were any obstructions or inaccessible areas during inspection;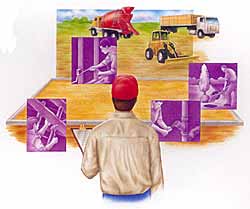 Wood Treatment
Coastal Pest Control uses BORA-CARE® wood treatment solution to protect your home's wood from being infested by termites and other wood boring insects. BORA-CARE® is a patented formula that penetrates deep into the wood providing long lasting protection against subterranean termites, dryad termites, Formosan termites, wood destroying beetles and decay fungi.
A Bora-Care treatment is odorless, does not affect painting, staining or gluing and does not change the appearance of the wood. Most importantly, Bora-Care treated wood is nontoxic to humans and animals.